133nd Annual Meeting ~ Sunday, August 29th following the church service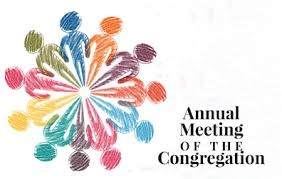 What a year we have experienced as a community of faith!
Greetings All ~
The Managing Committee, Officers and our Priests invite you to attend our Annual Meeting. We are thrilled to host an in-person meeting this year and sincerely hope you will attend. If so, please wear a mask, regardless of vaccination status.

Here are the links to the Annual Meeting packet and the list of suggested contributions for our Community Outreach. We will approve at the Annual Meeting.
A small number of packets will be available at the Annual Meeting. If you can, please print out the materials and bring them with you.
Gratefully and on behalf of the Officers and Managing Committee ~

Ellen, Senior Warden

---