Join Us for the 134th Opening of Emmanuel Church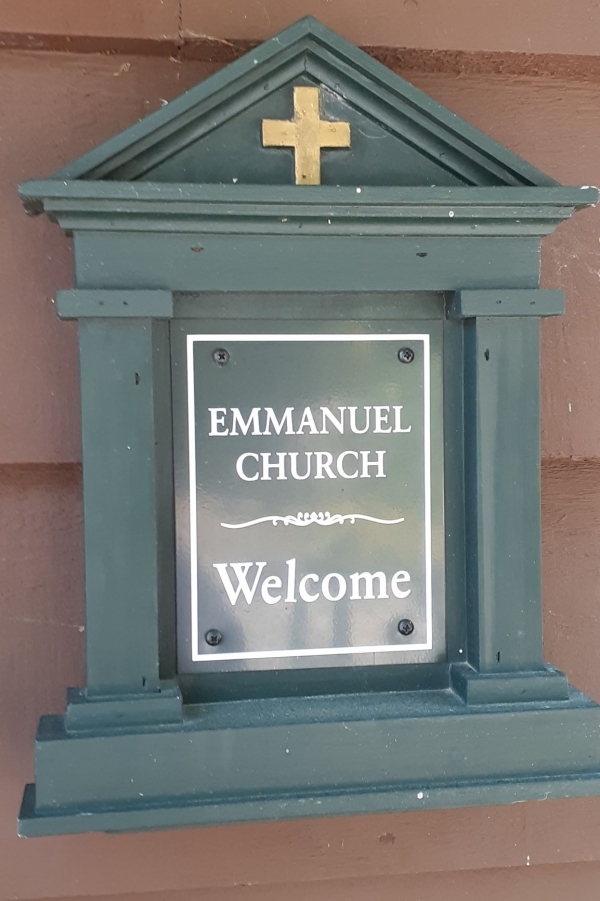 On behalf of the Managing Committee, welcome back! We have been preparing for your arrival.

The doors will open-wide on Sunday, June 26th, for our first service of the season at 9:00 a.m.
The Very Reverend Gideon Pollach, is returning for his eighth year, will preside for the next five Sundays. The Reverend John Branson, is returning for his seventh year, and will preside from July 31 through September 4. Bob Englund, organist, has arranged a summer of musical guests, starting off with soloist, Malcolm Gaines from Walden School. We are so fortunate!
Our pandemic protocols have loosened up quite a bit from last year and we will mostly return to a full liturgy. Please be mindful of this short list
Masks are optional and we will have them available.
If you are not feeling well, please stay home. If you test positive for COVID-19, quarantine for five days, test again, and wear a mask for another five days.
We will be singing more than last year.
Coffee hour happily returns outside only, and is weather dependent. If it is raining there is no coffee hour.
The Eucharist will continue to be of one-kind, meaning the chalice will not be served.
We will also be watching the Community Levels for Cheshire County and pray that the level stays Medium or Low (currently, we are Low). If it should raise to High, we will alert you about protocols through the weekly E-pistle sent to your email.
We look forward to greeting you this coming Sunday.
Gratefully ~
Ellen

---