Bill Raymond's Senior Warden End of Year Update and Appeal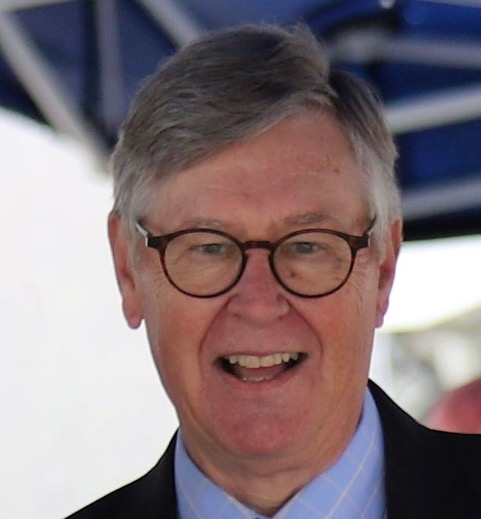 November 2022
Dear Emmanuel Church Parishioner,
It's a chilly November day here in the Monadnock Region. What better time than now to bring you all up to date on Emmanuel Church matters and to invite you to support church operations with an end-of-year contribution.
I will start by reporting that despite Ellen Avery's fine efforts, our application for an LCHiP grant to help us with the replacement of the church's roof was not granted. Ellen will meet with the LCHiP folks after New Year's to learn why, but for now, we will have to plan to self-fund this project. Ted Pearre will be in touch with Davis Construction of Peterborough to finalize plans, timing, and cost. I'll report more when I know more. Anyway, thank you Ellen for taking on the task of writing the grant. I thought it was very good.
The Altar Guild and friends swung into action after Labor Day and closed the church. A very efficient group, to say the least. A different efficient group closed the Rectory. And a third efficient group, led by the redoubtable Ted and Wendy Pearre and comprised of the Saturday Dublin School Work Group, over a period of three Saturdays, have cleaned up the grounds, removed all the leaves and left the campus looking terrific.
Anne-Marie Irwin agreed to head up the Search Committee as we look for our next August priest. Serving on her committee are Anna Miner Ritchey, Jack Lewis, and our new Junior Warden Yank Brame. The committee was given four good leads by Bishop Rob but Anne-Marie is happy to receive any and all leads, so if you know of any possible candidate, please forward their name and contact information to her at:[email protected]. We hope to have information from any and all candidates by the end of the year. A decision will be made in the early part of 2023.
Please pray for Wendy White as she is going in for heart surgery just before Thanksgiving. Cards of encouragement may be sent to her at PO Box 362,
Dublin, NH 03444.
Martha and I send you all our warm wishes for a very Happy Thanksgiving.
Faithfully,
Bill
Senior Warden
P.S. If you somehow neglected to send your Emmanuel donation this summer, we will happily accept it now. Checks may be mailed to P.O. Box 30, Dublin, NH 03444 or you may donate through our website by following this link: www.emmanuelchurchdublin.org/give.
As ever, thank you all for your support of our beloved Emmanuel Church.
---