Senior Warden Bill Raymond's Annual Meeting Report 2023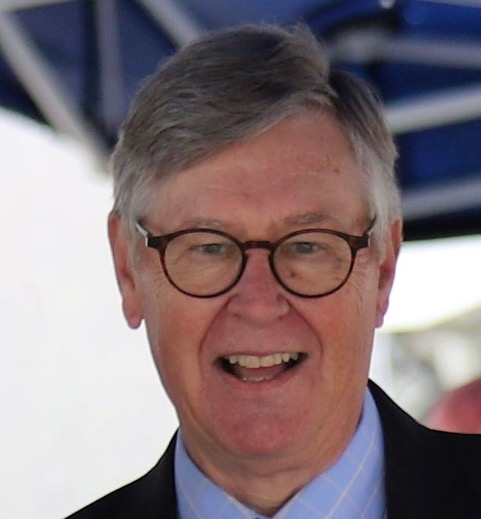 2023 Senior Warden Report
Read aloud at Annual Meeting
As I finish up my year as Sr. Warden, there are many highlights that come to mind. Here are a few:
Rev. Cathy George started our summer at the end of June. It was delightful to have her back celebrating the Eucharist and preaching.
Very Rev. Gideon Pollach arrived at the beginning of July for his 5 week stay. Gideon brings great energy to Emmanuel Church.
Our new August priest, Rev. Abby VanderBrug proved, without doubt, that our Search Committee made the right decision calling her. She was well received.
The Managing Committee showed courage and resolve in voting to fund the roof replacement project. Ted Pearre showed great determination in making sure that we found the right contractor to do the job and the best material to use for that job. The roof, the steeple and the new screens on the stained-glass windows are all quite perfect.
Bob Englund continued to bring us wonderful musicians to enliven our weekly worship services. In addition, the Monadnock Music Concert at the end of June was well attended and the reviews were very good.
Attendance this summer improved. July seems to be the busier month. It used to be the reverse. Coffee Hours were well attended. Martha Raymond continues to try and find ways to make coffee hour simpler and less daunting so that folks won't be shy about signing up.
The Altar Guild was wonderful in preparing the church for Sunday services. Ann Conway and Cynthia Chace continue to lead the charge but we do need more volunteers for AG duty.
Martha Raymond continues to look after the well-being of the Rectory. With Ted Pearre's help, stubborn appliances were brought under control and electrical problems were sorted.
Amy Manley and Yank Brame took over the Uber Board and a fine job it was. All the slots got filled and Amy's communication skills are enviable. Amy has agreed to join the Managing Committee. Good news for Emmanuel.
Ellen Avery continued her management of the Emmanuel website and the weekly E~pistle. It is a great addition to Emmanuel's ministry.
Ted and Wendy Pearre's care of the buildings and grounds is really quite amazing. With the help of Dublin School students, spring and fall cleanup are accomplished, but only after hard work. Their weekly attention to the campus is most evident in all corners. If you haven't seen the flower garden along the pathway to the Bride's entrance, please take a minute have a look. It's quite lovely.
And finally, the response to the Venerating Emmanuel campaign has been heart-warming. We still have room for more pledges, so if you haven't sent in your pledge, please do.
So, thank you all for all you do. We are very fortunate to have this lovely little church. It requires a lot of care. But luckily, we have a lot of parishioners who are willing to step up and give it that care.
God bless us all and God bless Emmanuel Church.
---