Greetings from Gideon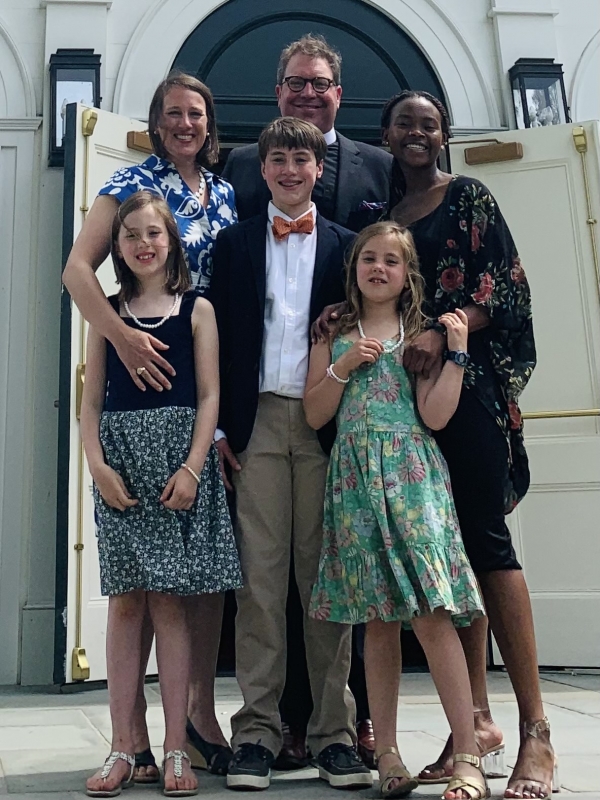 Greetings Beloved Friends!
I am so looking forward to joining you shortly for another summer in our life together.

This season at Emmanuel Church has great promise. I know that it will be different in many ways from previous years but hopefully different in ways that are just as life-giving, freeing, and loving as in the past.

We have all been through so much in the last 15 months of the Coronavirus pandemic and, at long last, it feels as though things are almost assuredly and, hopefully durably, improving. Many of us have experienced profound loss and change from these months and I know that I hope that this summer will provide rest and refreshment to move forward in faith and hope in a more positive and healthy future in all parts of our lives.

Our time together as a community is one of God's greatest gifts to me and to my family and, I cannot wait to join you for worship, for fellowship, and in the beauty of holiness as a church community. I am thankful that the whole Emmanuel team has been working tirelessly to get ready so that worship can be inclusive, safe, fun, and inspiring. I am praying each day for the Holy Spirit's renewing presence in my life so that together we can hear and share God's good news for us: the good news that we are beloved, that the Holy Spirit is moving in us and through us, and that God is seeking to free us from all the sin that clings so close in order that we can be participants in God's beloved community.
Sarah and the kids are looking forward to time together with you as well. We will arrive together for the season on July 25th just as our school year here in New York winds down and in time to open the church for our 133rd season as a church community.

Please keep us in your prayers as we have you in ours. Until then, I remain,
Faithfully yours,
Gideon
---