This Week's Guest Musician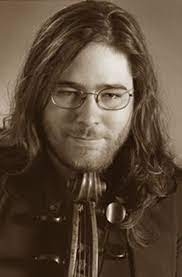 We are so blessed with a variety of guest artists that participate in our weekly services. Here is the schedule for the remainder of the summer.
Rafi Popper-Kaiser, cellist and Artistic Director for Monadnock Music, will perform for our closing Sunday service on September 5th.

Rafi Popper-Keizer picked up a bow when he was two years old and hasn't put it down since. From an early age, however, his clearest affinities were mathematical, and it was on this basis that he was accepted as a full-time student at the University of California of Santa Cruz at age 12, by which point he had already completed two years of undergraduate coursework at that institution. Just for a little variety, he enrolled in a music theory and literature class. The following semester, he changed his major and never looked back.
In 1995, Rafi moved to the East Coast to pursue a Masters of Music and Artist Diploma at the New England Conservatory. From that time he has been a prominent member of the Boston arts scene, twice dubbed "a local hero" by the Boston Globe. He is the principal cellist with the Boston Modern Orchestra Project, Emmanuel Music, Chameleon Arts Ensemble, Monadnock Music, Cantata Singers, and the Boston Philharmonic Orchestra, and enjoys regular or guest affiliations with numerous other organizations including Winsor Music, Sound/Icon, and the Ludovico Ensemble.
Bob Englund, Emmanuel's organist, makes these arrangements and we are forever grateful.

---