Reverend John Branson's Christmas Message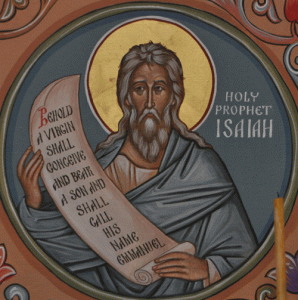 O come, O come, Emmanuel, and ransom captive Israel…..This well-known Advent hymn (#56), often sung as each of the four candles of the Advent wreath are lit, marks the days in our countdown to the Nativity of our Lord. Emmanuel—meaning, God with us--is our affirmation of the mystery and miracle of Christmas. God becoming human, surrendering divinity becoming Jesus born of Mary, redeeming forever any who sense themselves separate from God. As W.H. Auden puts it, (For The Time Being), "How could the Eternal do a temporal act/The Infinite become a finite fact?"
O come, Emmanuel, and ransom captive Israel. As the nation and people of Israel once (and still) know themselves as the "Chosen; the people of God", so this declaration—be the people of God is offered and extended to every one of us—those with ears to hear and eyes to see. When Tiny Tim, at the conclusion of A Christmas Carol, exclaims: God bless us, everyone! God's gift and blessing is again proclaimed, just like the angels singing Glory to God; the gift of Christmas is revealed; God's love is poured out upon every human being. The gift is the blessing to choose the blessing; to live in and with God, or not.
For any of us, for whatever reason feeling separate or outside the circle of light, hope and love, Christmas is the invitation to step up and in to the blessing of love. C.S. Lewis once wrote a remarkably simple essay about standing in a woodshed in the daylight. He sensed the difference of standing in the shadows, seeing the dust motes of the shed flash in the beam of sunlight shining through the split sides of the woodshed. And then the choice to intentionally step into the beam of sunlight, immersed fully in the wonder and glory of the light, "looking along the beam" rather than at the beam of light.
Christmas simply is responding to the invitation; let us go now to see this thing that has taken place…Wherever you are, whomever you sense yourself to be, step into the light and from this time forth and forever more, look along the light of God.
---