This Week's Encouragement from Reverend John Branson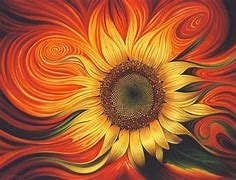 Readers of this newsletter might well wonder why this August priest-in-charge is so captivated by poetry and why Emmanuel's "virtual" worship this summer has replaced one of our traditional scripture readings with a poem.
You likely are familiar with Pascal, the French mathematician who famously said: The heart has reasons which reason can never know.We feel it in a thousand things.It is the heart which experiences God….
I have the sense that many of us in these United States live with what in medical terms is called a "pre-condition." Sensitized as we are to the threat of COVID, attuned to the historic downturn of this country's economy and the fact of millions without employment, mystified by the right way to educate our children, youth, and young adults (the future leaders of this country) in this dicey time of not-knowing, we live conditioned by a constancy of anxiety and fear. Our ability to reason—to face and deal with the facts--to wisely discern our next best steps for the good of all has been rendered quite meaningless. We appear to be flailing in fictions.
If this, in fact, is true, then what alternatives or new ways of wisdom are making themselves known? Reading and meditating on Holy Scripture reminds us that there is nothing new under the sun.What we now are experiencing has been lived by countless others. Might there be a way which contemplating these stories, parables and examples we can extrapolate fact from fiction, truth from distraction?
Similarly, poetry reveals a new or different way of "knowing". Reading poetry shows us how to live deliberately, with intuition and imagination, by means of the discipline of learning to pay attention.Scripture and poetry enables us to discern traces of transcendence abiding among us in the ordinary. If scripture has been flattened, made irrelevant, un-tethered to your life and your deep fear, perhaps poetry will awaken you to the marvelous wonders and ways of God.
---