Welcome from the Senior Warden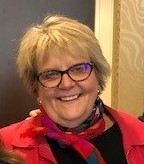 Since 1888, Emmanuel Church has been providing summer worship services.We will begin our 132nd year, from Sunday, June 28th through Sunday, September 6th. Services will be coming to you virtually at 9:00 a.m. Welcome one and all!

The challenges of COVOD 19, along with a variety of state and diocesan public health guidelines), are keeping us from physically entering our beloved Emmanuel and sitting in our usual pew, and greeting each other with a handshake or a hug (click here for NH Bishop Hirschfeld's most recent guidance document).
Here is the good news ~ Emmanuel Church is not going anywhere!
The Managing Committee was unanimous in its decision to conduct services this summer despite the limitations placed on public gatherings. Instead, our Sunday services will be coming to you on your computer or phone and will be prerecorded. Thursday Bible Study will be live and offered through Zoom. You will see and be able to converse with our Rectors, the Very Rev. Gideon Pollach in July or Rev. John Branson in August, and each other.
"What would love do?" is a question that Presiding Bishop Michael Curry encourages us to ask, especially during this troublesome time that we face. It is essential that Emmanuel Church continues our worship together, be it online, in small groups, in homes, or out in the open air. Love is finding a way to be together for worship and thanksgiving. Love is practicing generosity and compassion with our collective resources. Love abounds at Emmanuel.
Special thanks go to Bill Raymond, Revs. Gideon Pollach and John Branson, along with Bob Englund, our organist. It is because of their diligence we will celebrate God's love through a new and different medium. The wonders of technology allow for both Gideon and John to co-celebrate our opening on June 28th.
Let's enter this season together with faith and see where it takes us!
Ellen Avery

---
Tags: Leadership