Leadership
The Very Rev. Gideon Pollach
Priest in Charge - June through July
Future August Priest
Search for August Priest
Bob Englund
Organist & Music
The Very Rev. Gideon Pollach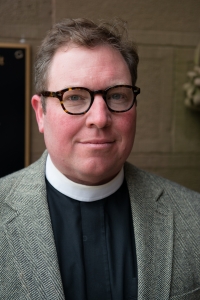 Priest in Charge - June through July
Gideon is the Rector of St. John's, Cold Spring Harbor and former Head Chaplain and Theology Chair of the Episcopal High School in Alexandria Virginia. Gideon previously served St. Bartholomew's Church in New York City, and at St. Stephen's Church Richmond and Christ Church Alexandria, Virginia. Co-chair of the Long Island Congregations Associations and Neighborhoods, Gideon has been active in that organization's effort to end the opioid overdose and addiction epidemic on Long Island and is part of a national strategy team on the same issue for the Industrial Areas Foundation. Gideon is a graduate, Cum Laude, of the General Theological Seminary, Trinity College and St. Albans School, is a member of the chapter of the Cathedral of the Incarnation in Garden City, NY a trustee of the East Woods School in Oyster Bay Cove, NY and the Mercer School of Theology in Garden City, New York. Gideon also serves as the Dean of the North Shore Region of the Episcopal Diocese of Long Island. Gideon is a parent of four (Abigael, Woodford, Peyton, and Tilghman), married to Sarah Broaddus Pollach, a Nurse Practitioner with Landmark Health.
Future August Priest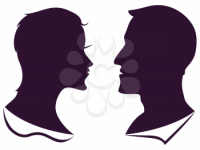 Search for August Priest
Emmanuel Church, one of the Episcopal Summer Chapels in New Hampshire, is searching for our next August Priest in Charge.
If you might be interested in knowing more and applying for this opportunity, you may email the Chair of our Search Committee, Anne-Marie Irwin at [email protected].
She will forward to you, by email, a job description and history of Emmanuel Church as well as what information we need from potential candidates.
Bob Englund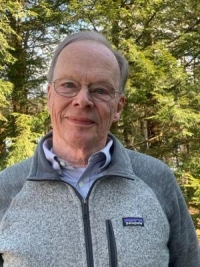 Organist & Music
Lay Leadership

Bill Raymond, Senior Warden
Yank Brame, Junior Warden
Kathryn Miner, Treasurer
Ann Conway, Secretary
Managing Committee Members
Cynthia Chace, Altar Guild
Ted Pearre, Buildings & Grounds
Open, Communication & Outreach
Bob Hamshaw, Finance
Bob Englund, Organist & Music
Martha Raymond, Rectory
Open, Service Ministry