Weekly Service Ministry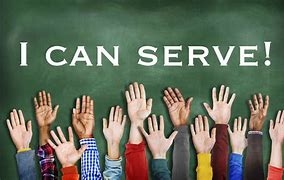 This year the "Uber Board" is online and will be in its old familiar place at the back of the church. It will be updated weekly. At the beginning of the week, service information will be sent out for the upcoming Sunday service.
We are always looking for parishioners to help us prepare and assist for Sunday services. Consider signing up. There are plenty of us to help you through the ropes if you are signing up for the first time.
Altar Guild
Flowers (two arrangements)
Ushers (two)
Readers (two)
Anna Ritchie, Service Ministry Chair
Sign Up for Service Ministry ~ Click Here

For those interested in "lay weeding" around the grounds, notices will be posted in the weekly E~Pistle Newsletter with dates and times to get together.
Ted & Wendy Pearre, Building & Grounds Chairs